Ko Chuang's south end is the perfect coral dive after (or before) a wreck dive on the Suddhadib. In the center of the south bay you will find massive boulders that must have rolled from the rocky slopes above.
The Eastern tip features finger-like canyons while the western tip drops off to an interesting wall along Ko Chuang's west coast. The east coast is rather sandy and is home to huge colonies of mushroom corals.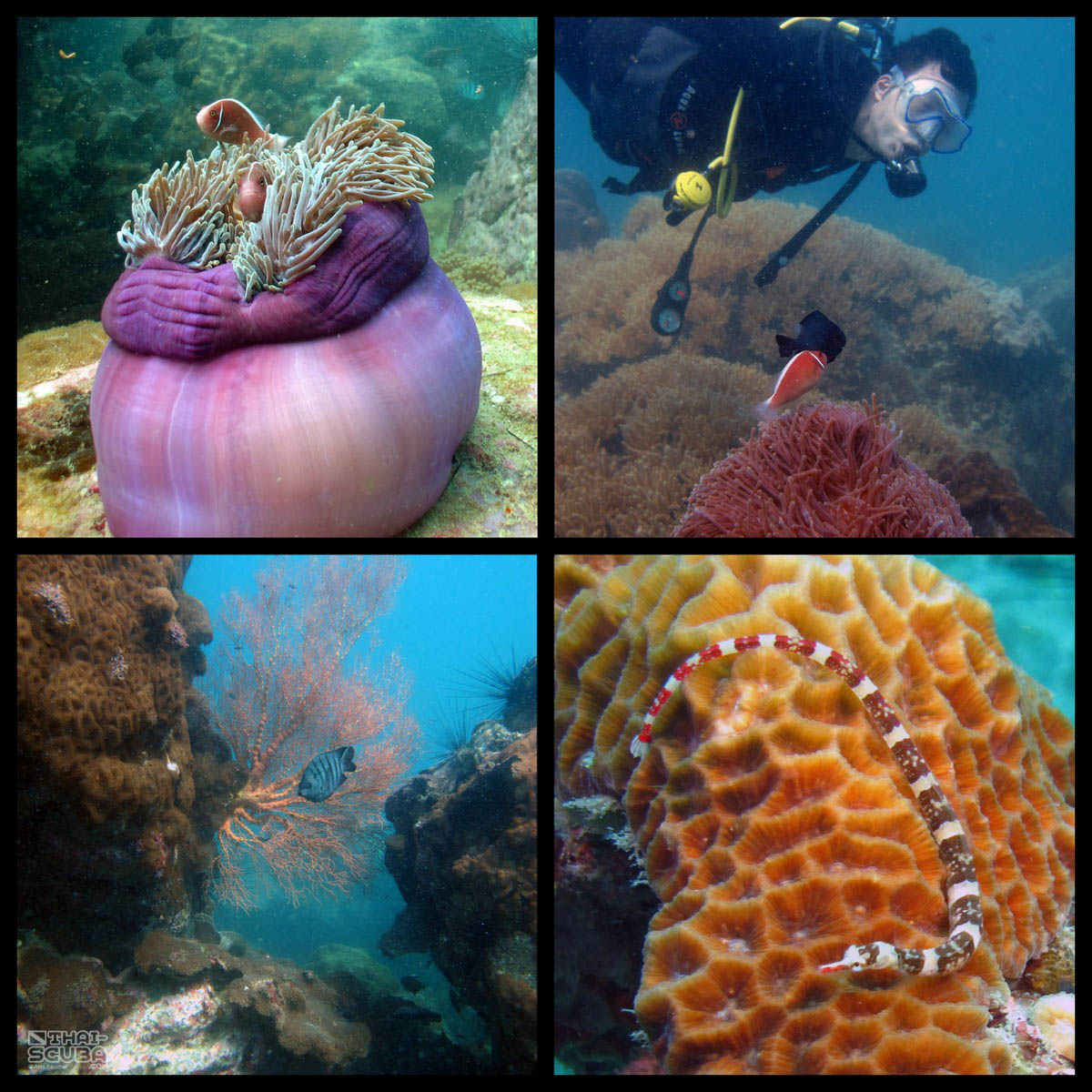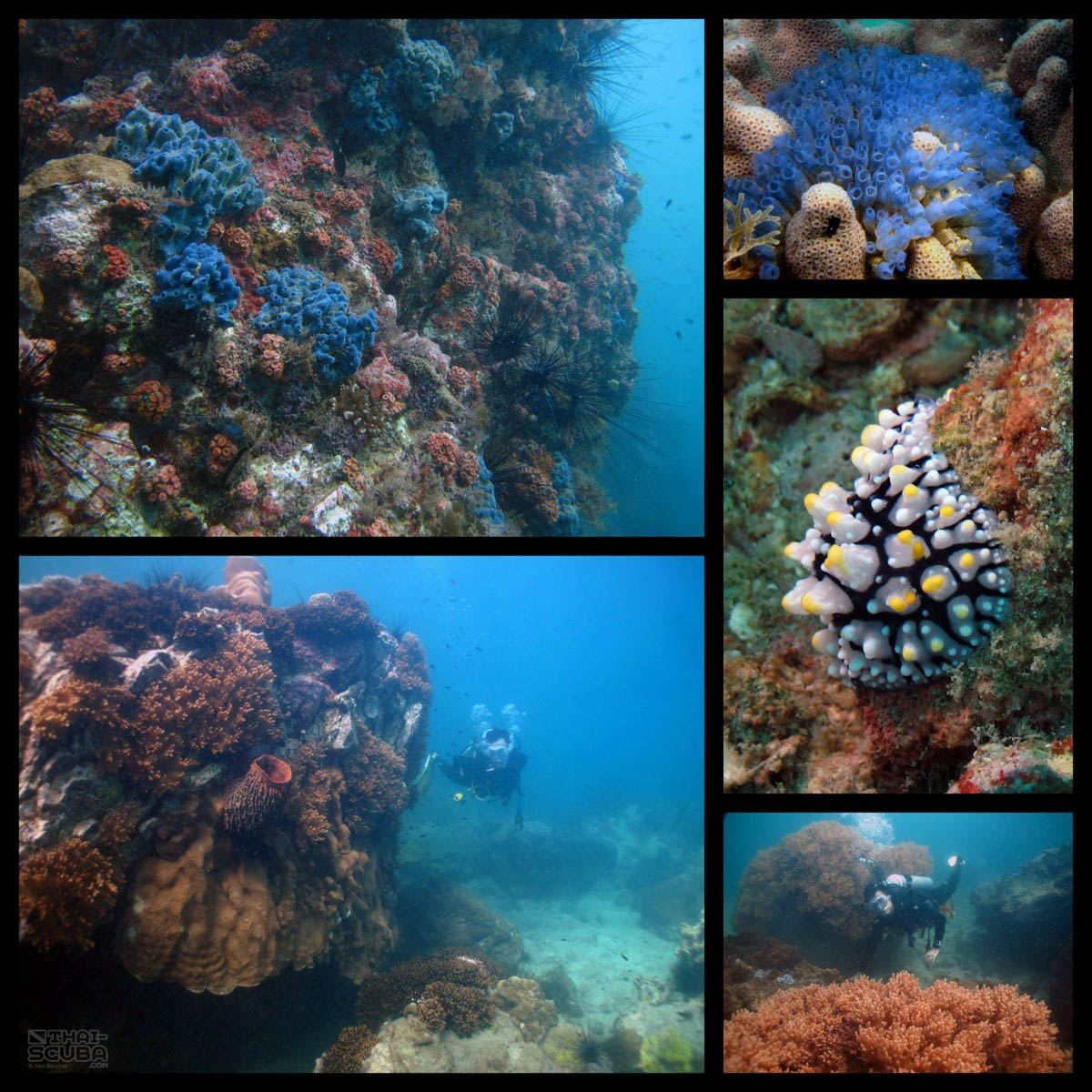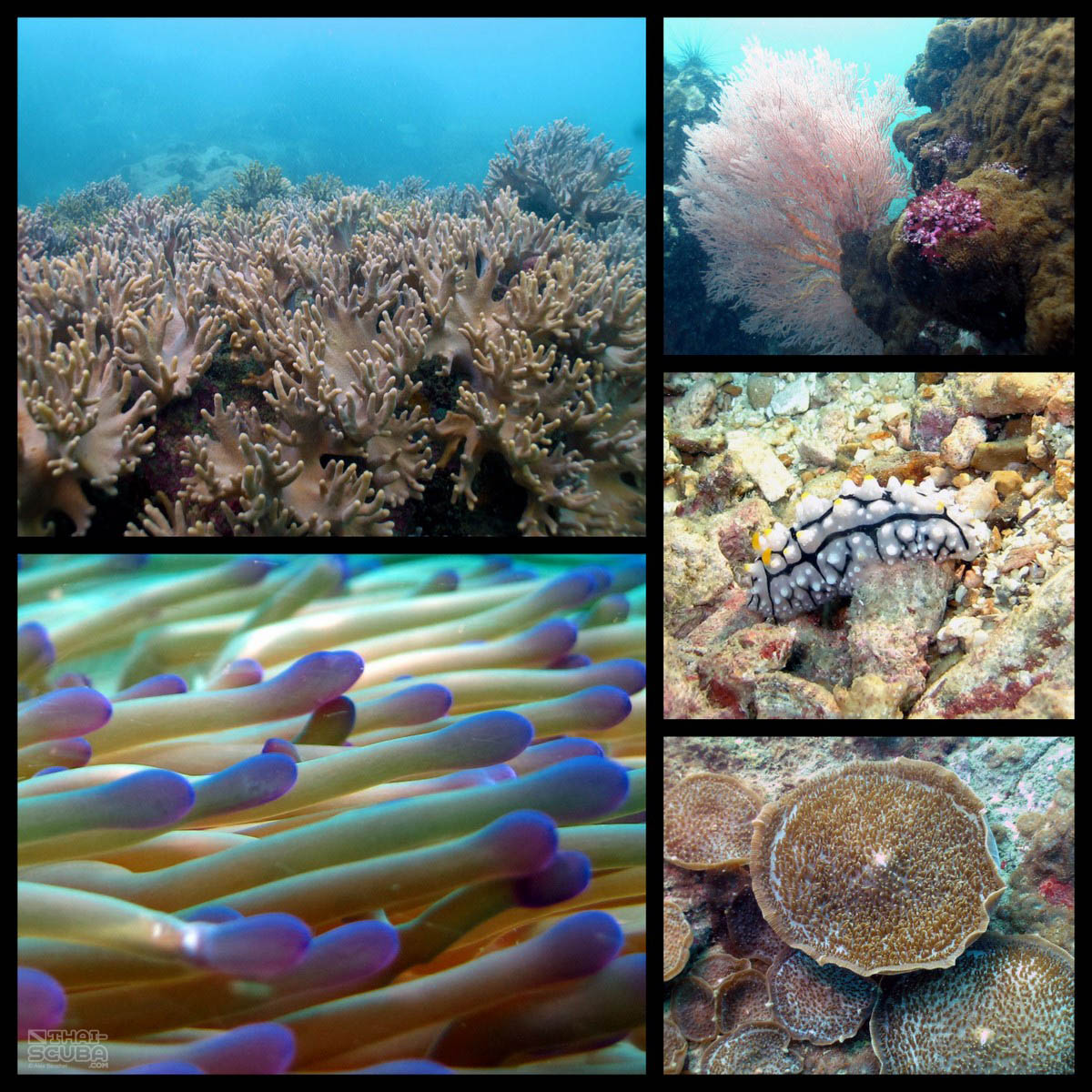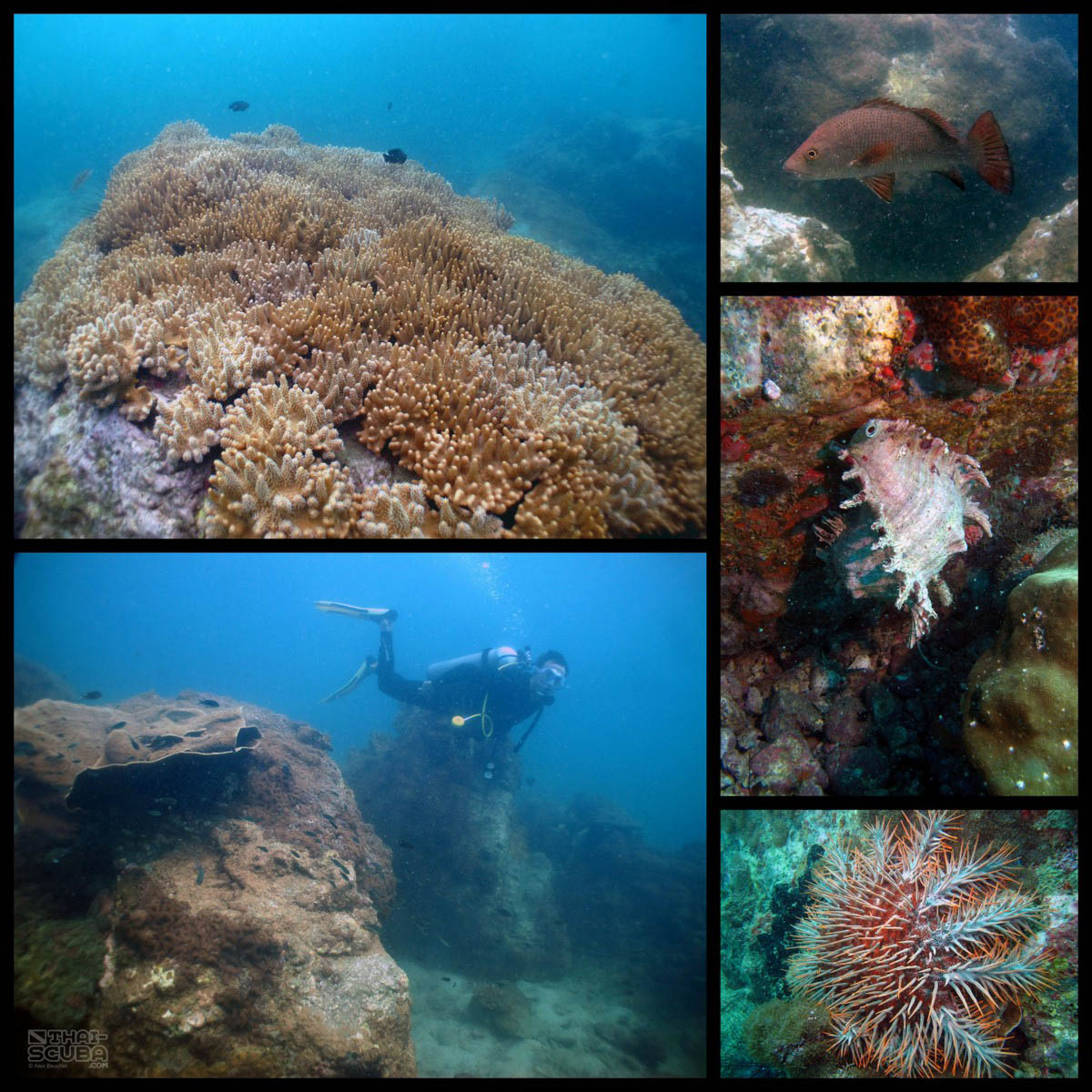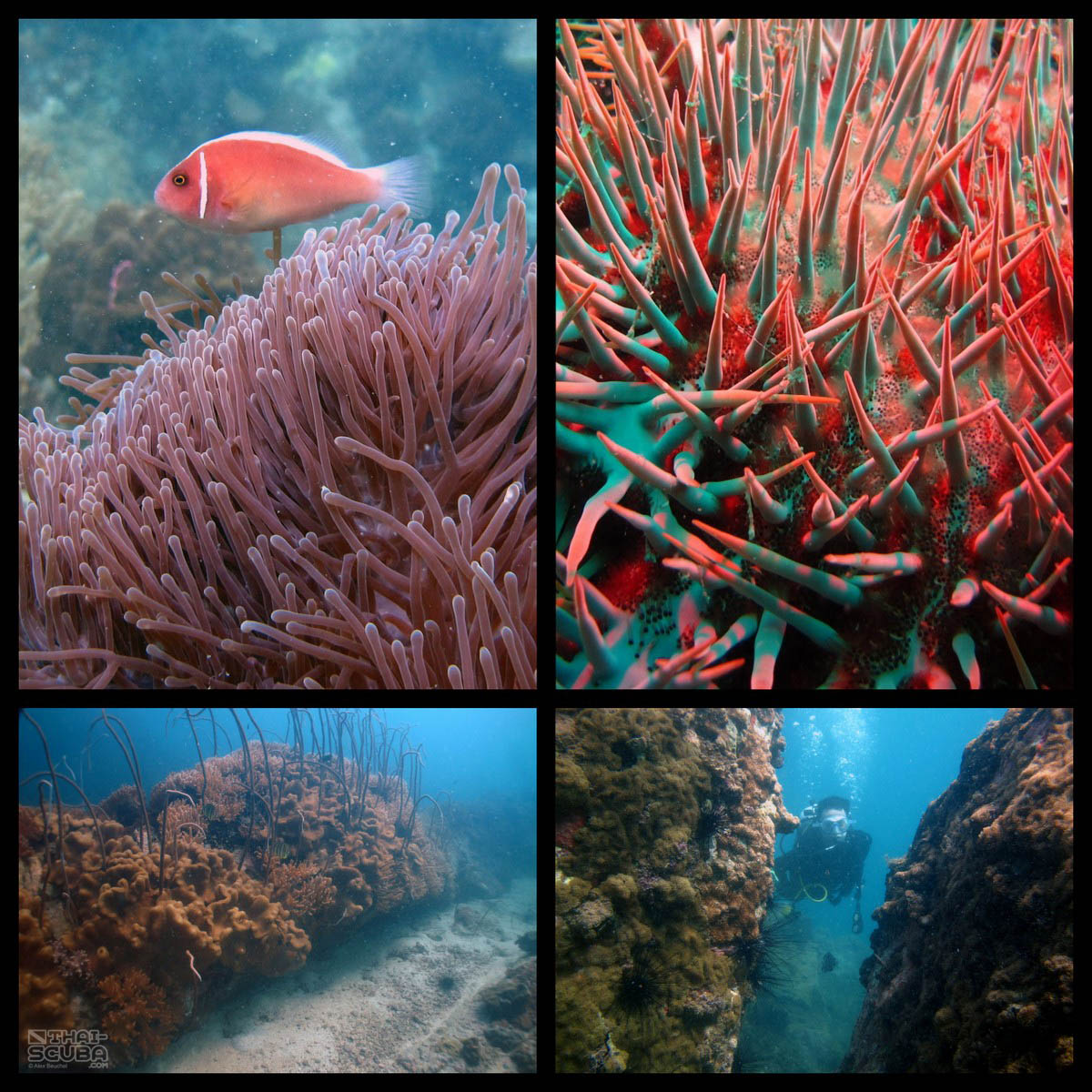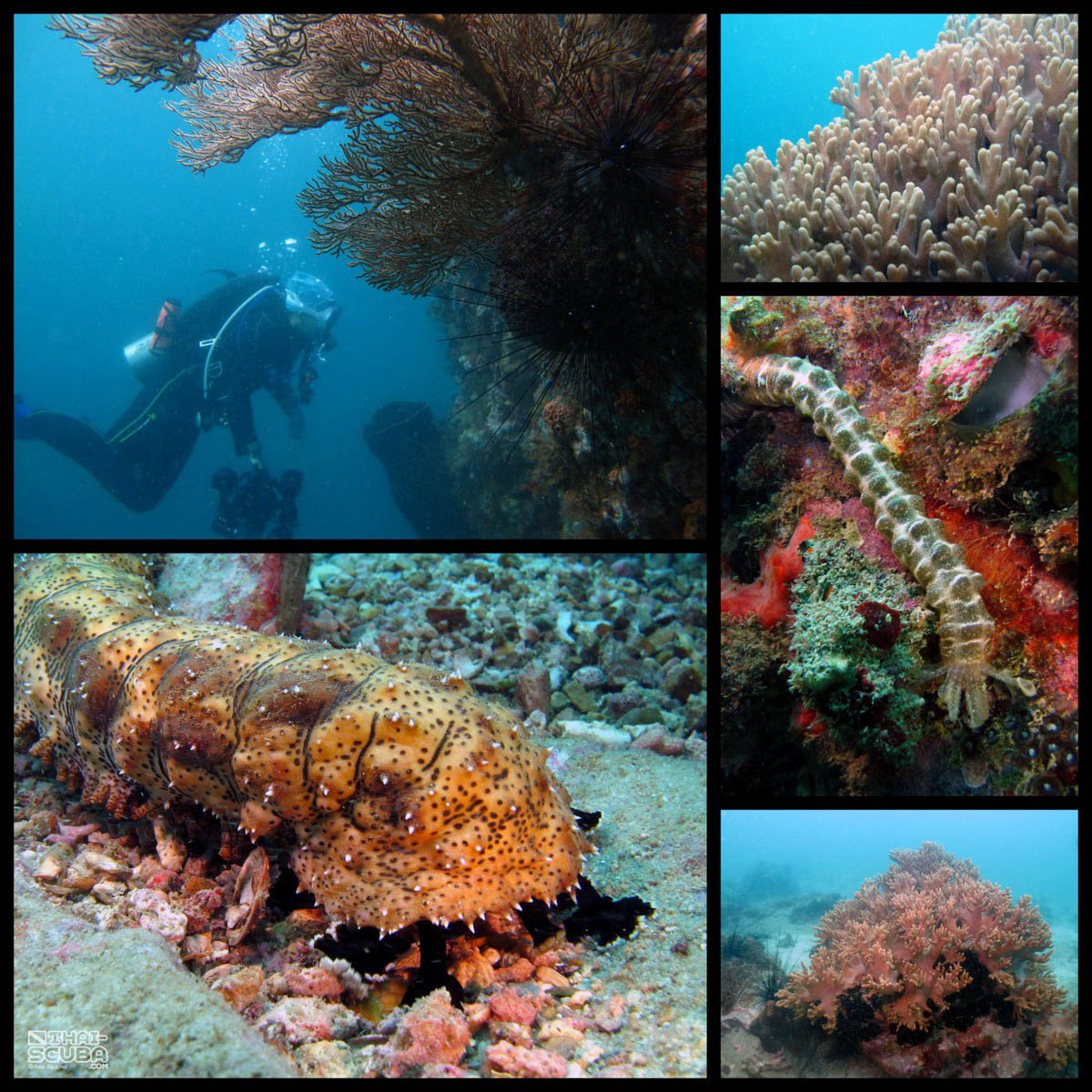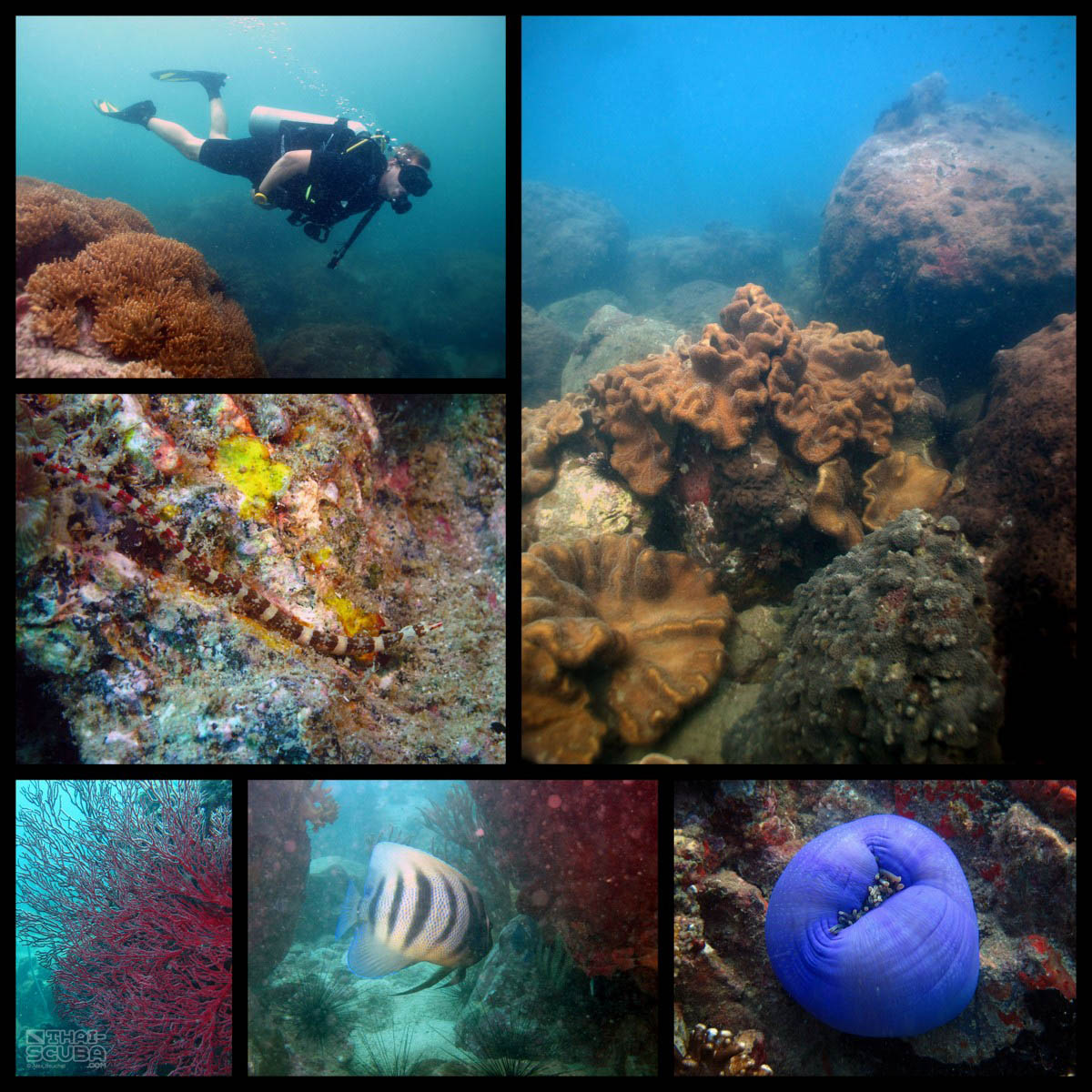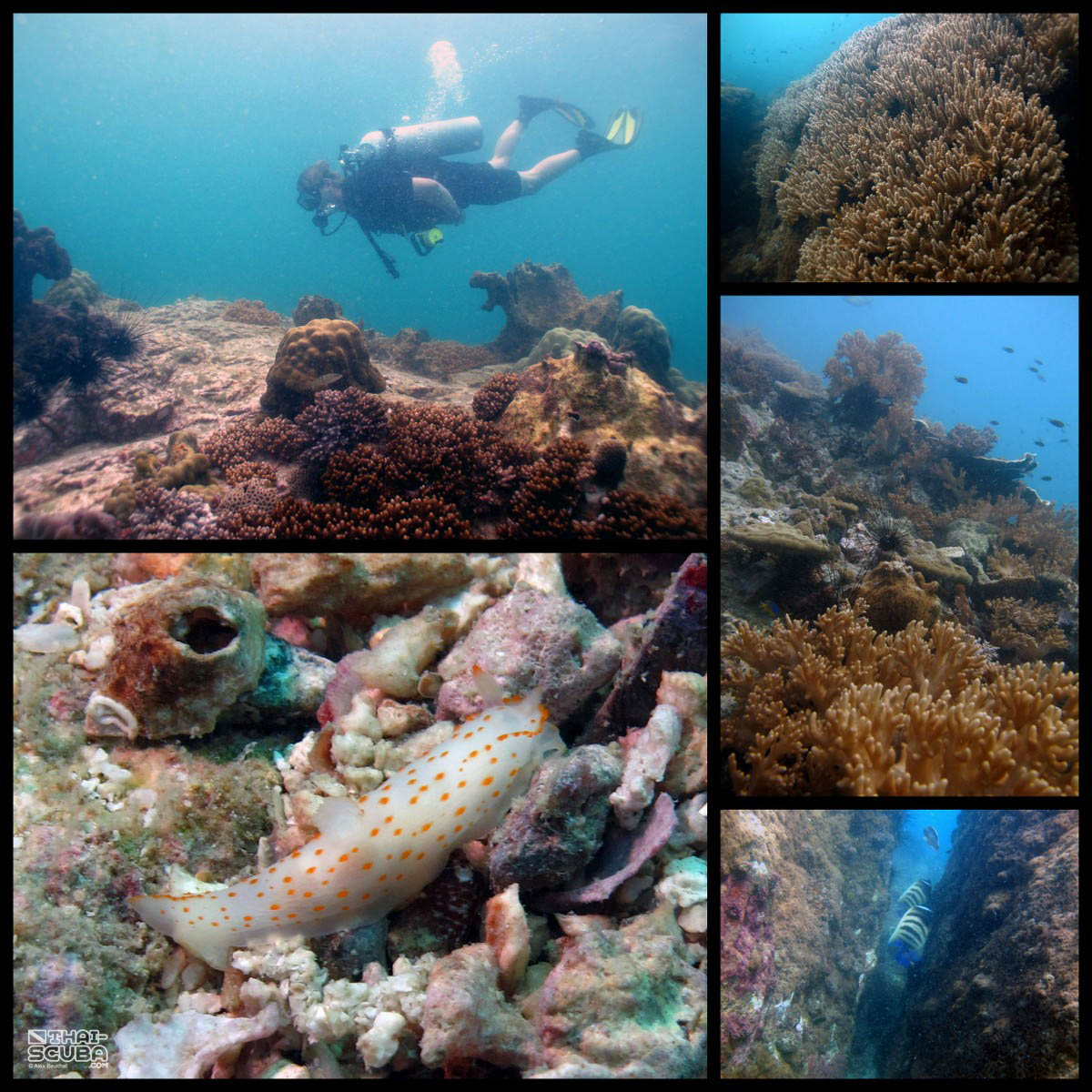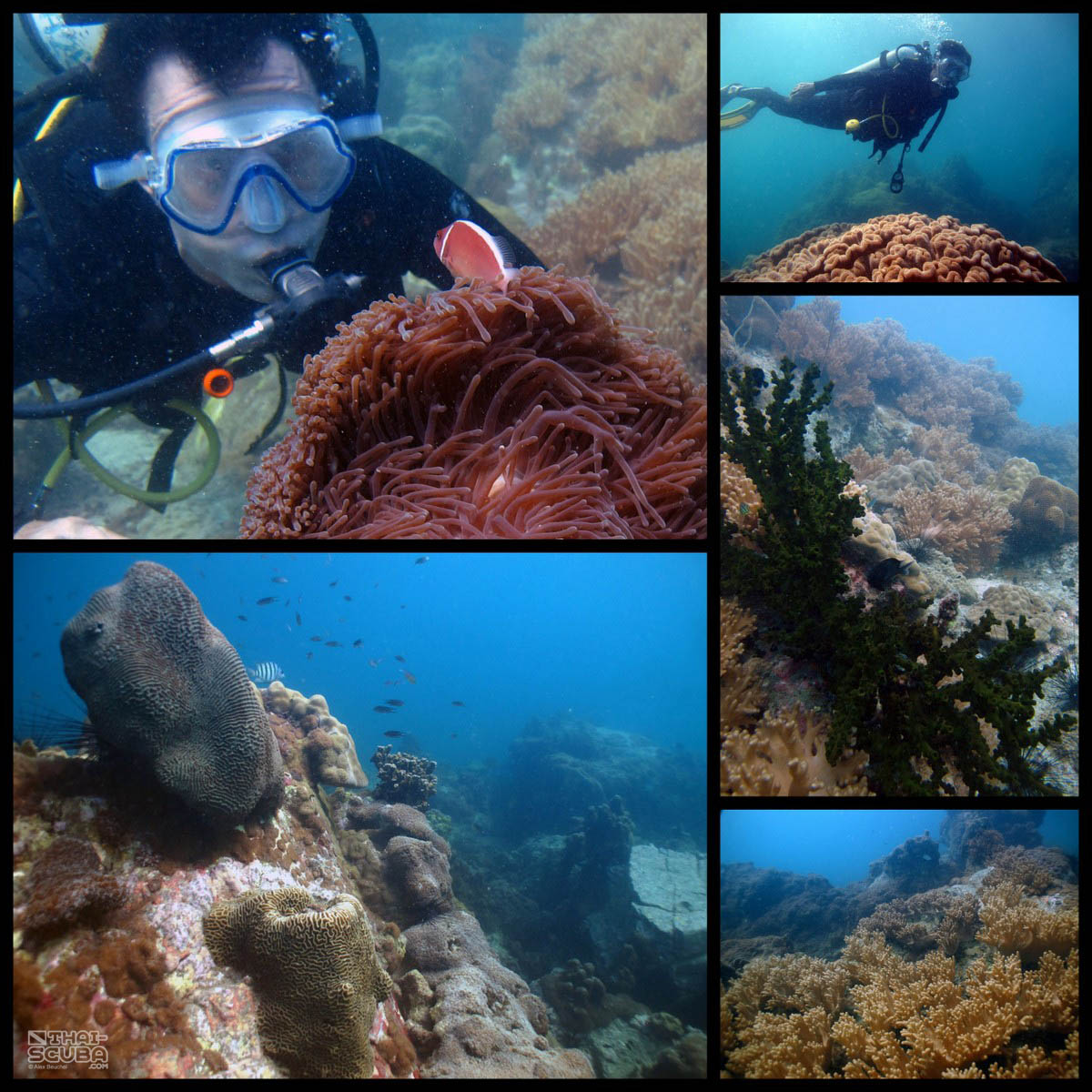 VIEW THIS DIVE IN VIDEO
Here an exciting edit of this dive in video produced by Thai-Scuba.com.
Click on the 'expand' icon bottom right corner to view in full screen.