DIVE SITE MAP • PICTURE GALLERIES OF DIVE SITES • 3D MODEL AND ANIMATION OF THE HARRUBY WRECK
PHUKET – HOME BASE OF THE ANDAMAN DIVE SCENE
---
Phuket can easily be summed up as the portal to a majority of the dive arenas around the Andaman Sea. A lot of dive centers call Phuket their home and many of them offer live-aboard trips as well as local day-trips to an exciting range of dive sites.
Beyond the destinations further away, such as the Similans or Ko Phi Phi, Phuket also highlights an interesting selection of local dive sites listed here in this map. The most visited are the areas of Ko Racha Yai and Noi as well as the King Cruiser Wreck with the adjacent coral dive sites. The dive sites off the west coast are a less spectacular but still interesting opportunity for half-day dive trips, local training dives as well as night dives.
---
SEASONALITY
🙂 November – April
😐 May / October
🙁 June – September
Special features on the enchanting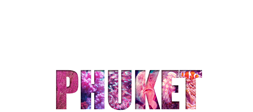 Here the 3D model of the Harruby Wreck from every angle with this awesome 3D animation! The animation also features the second wreck in the area, the small wooden Thai fishing boat a short distance away. Positions and arrangements of the concrete reef cubes are shown as accurately as possible.
Here a Thai-Scuba.com original video production about scuba diving the Harruby Wreck!
Click on the 'expand' icon bottom right corner to view in full screen.
Special features on the amazing

© COPYRIGHT
All content – copy, photography, illustration and layout – is the original creation and property of Thai-Scuba.com unless otherwise stated in individual credits of other contributors, none of which may be copied, duplicated or used for any commercial purpose. The same applies to any material relating to Pattaya-Scuba.net, the previous domain name of Thai-Scuba.com.
REMARK:
Thai-Scuba.com is NOT a dive operator, not affiliated with any and not endorsing any company or organization in particular. The aim of this website is to showcase the excitement of diving in Thailand, to enrich divers' diving experiences through education and information, and to help promote the sport of scuba diving as a whole.

Your host
Alex Beuchel
Asst. Instructor 481312

DSAT TecRec 50m