In September 2014, the Thai Navy decided to use the T11 Wreck for an underwater demolitions exercise and planted explosive charges in the center of the ship. The subsequent explosion blew up most of the upper deck structure and largely exposed the hull.
Unfortunately the exploration of some of the lower deck areas and storage compartments are no longer possible simply because the spaces no longer exist. On the other hand the explosion had exposed new areas which were previously unaccessible.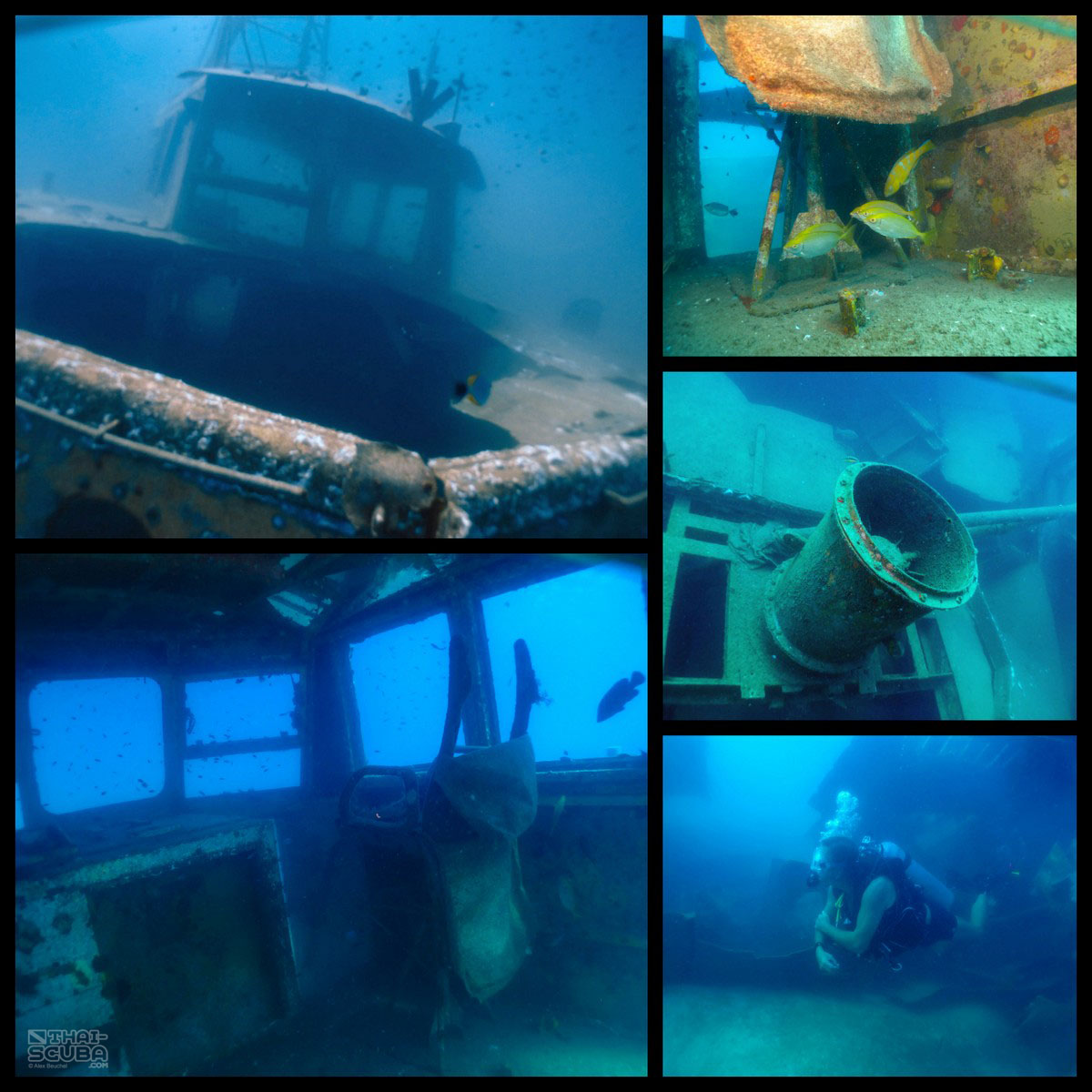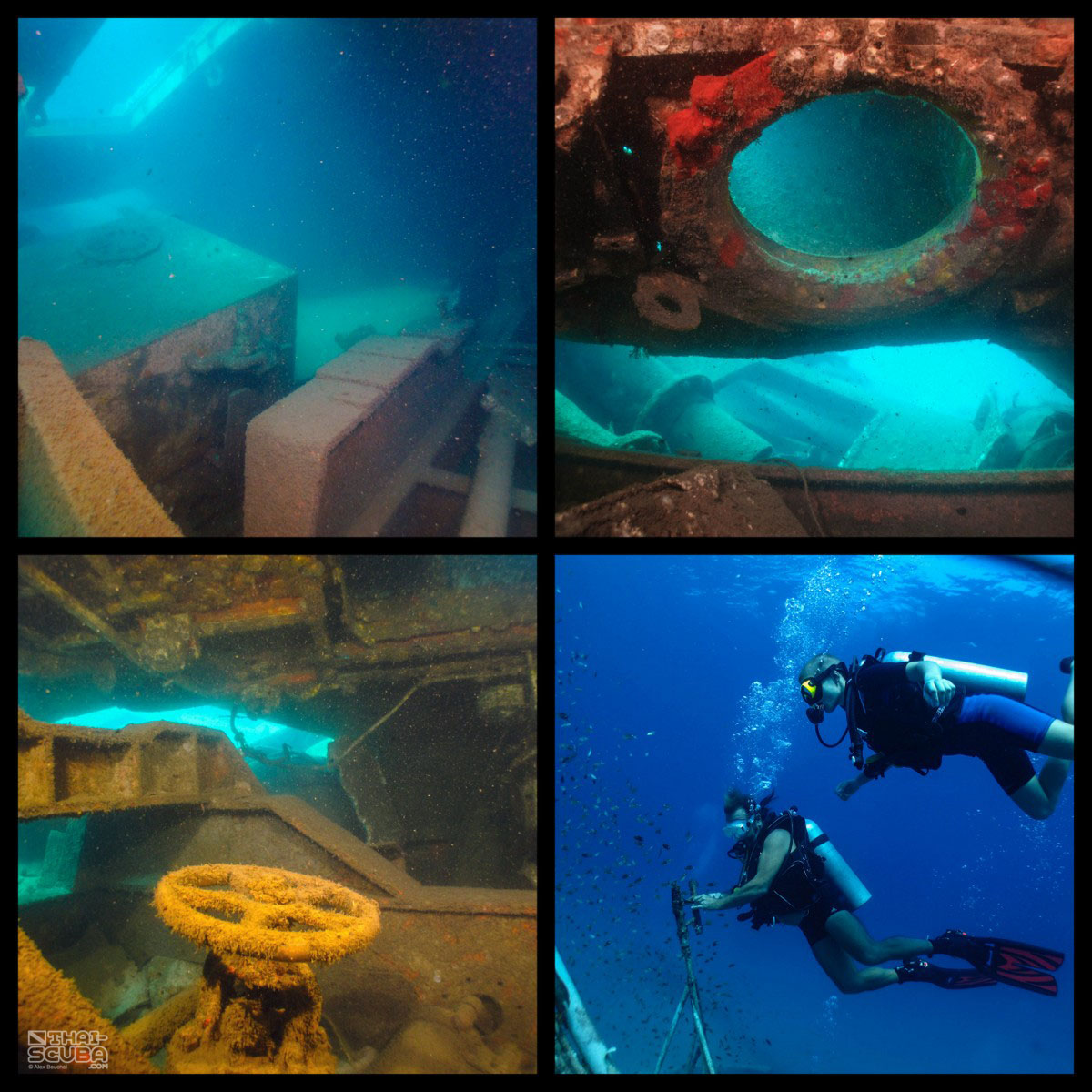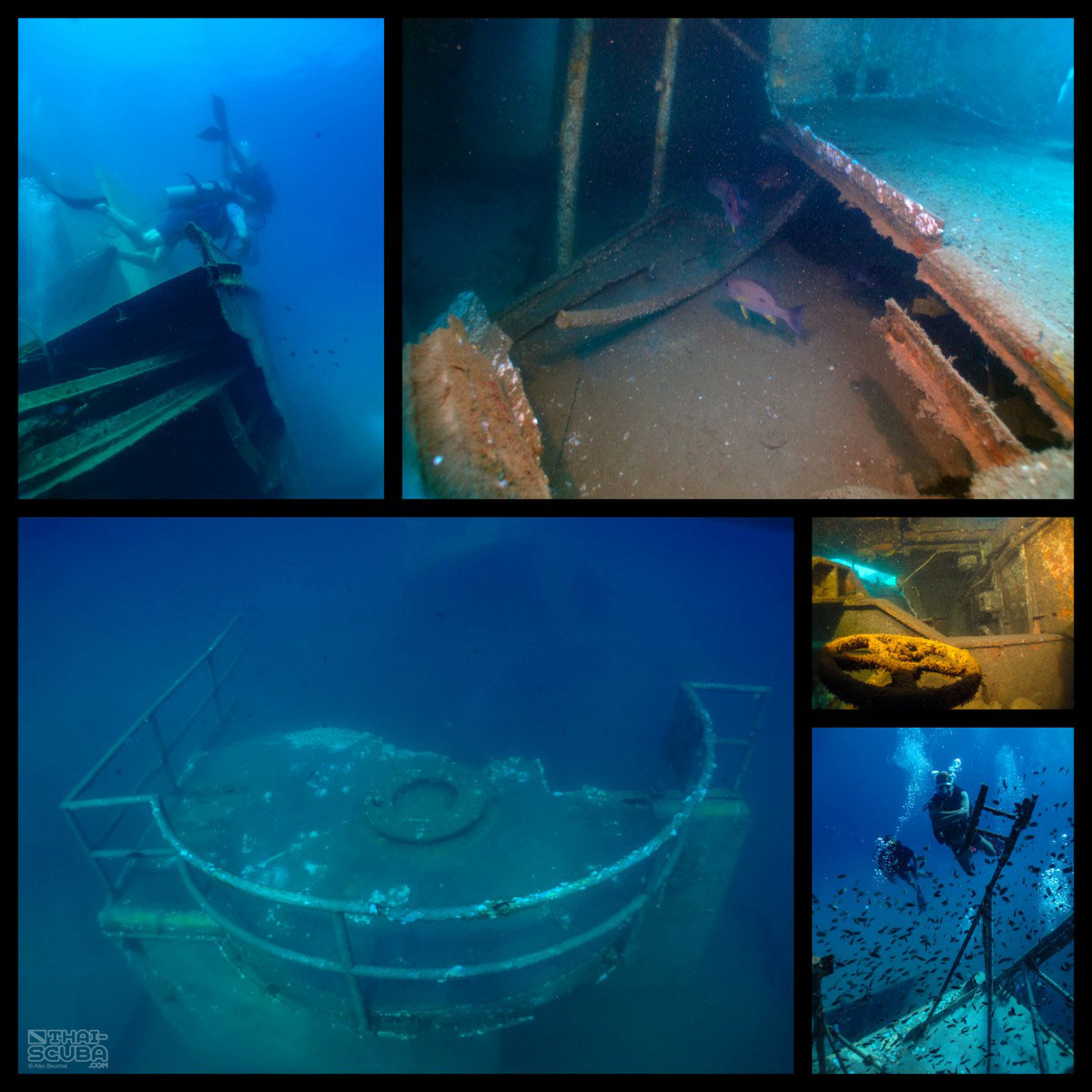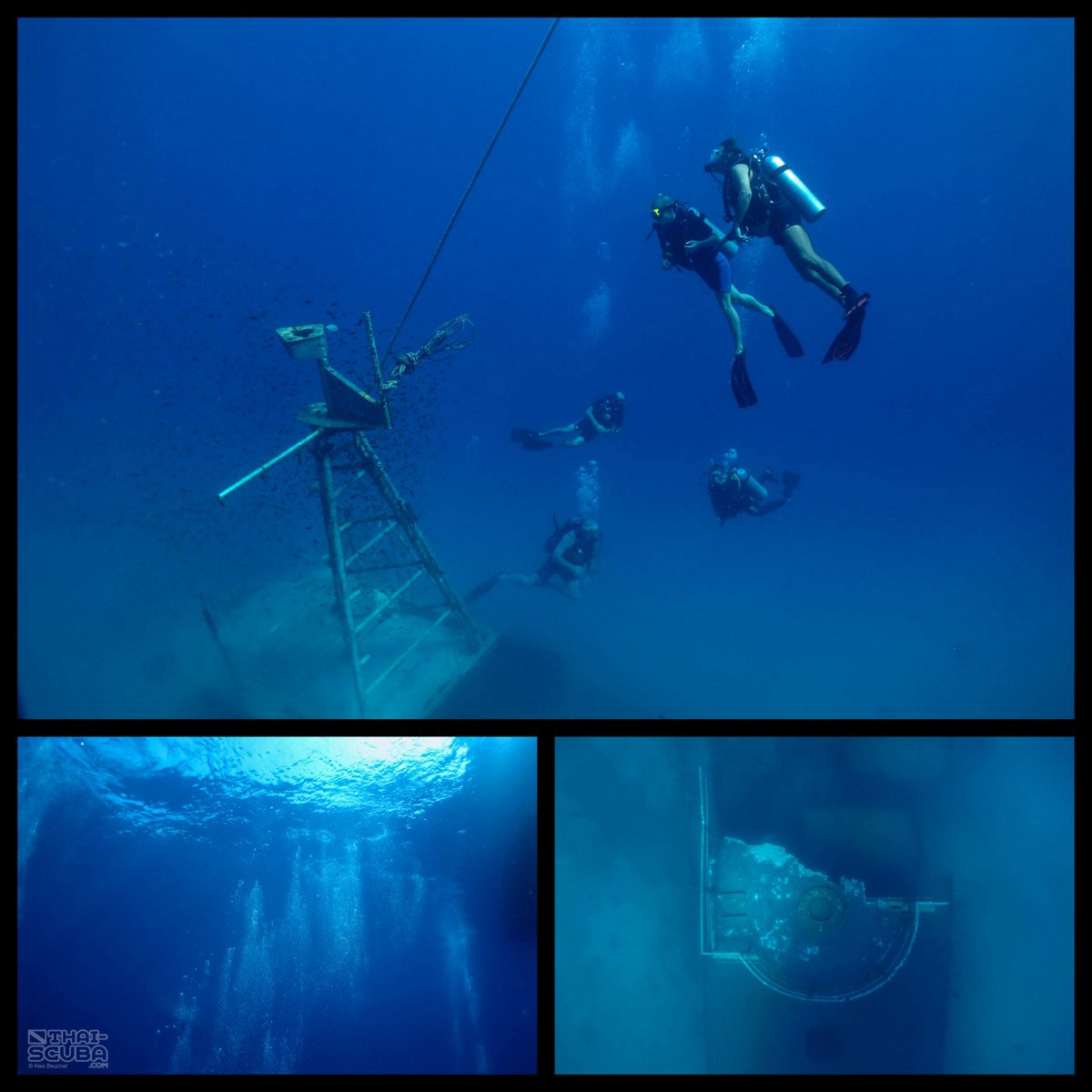 VIEW THIS DIVE IN VIDEO
Here an exciting edit of this dive in video produced by Thai-Scuba.com, comparing footage of diving the wreck before and after the explosion.
Click on the 'expand' icon bottom right corner to view in full screen.