Twins is a popular and frequented dive site of Ko Tao located at the south-western bay of Ko Nang Yuan. The name derives from two submerged clusters of round boulders a short distance away from one another, both surprisingly similar in shape and arrangement.
Given that the dive site stretches over a wide area it is not a problem to see several dive boats anchored as there is plenty of room to disperse in various directions underwater. Twins is also a popular spot for night dives.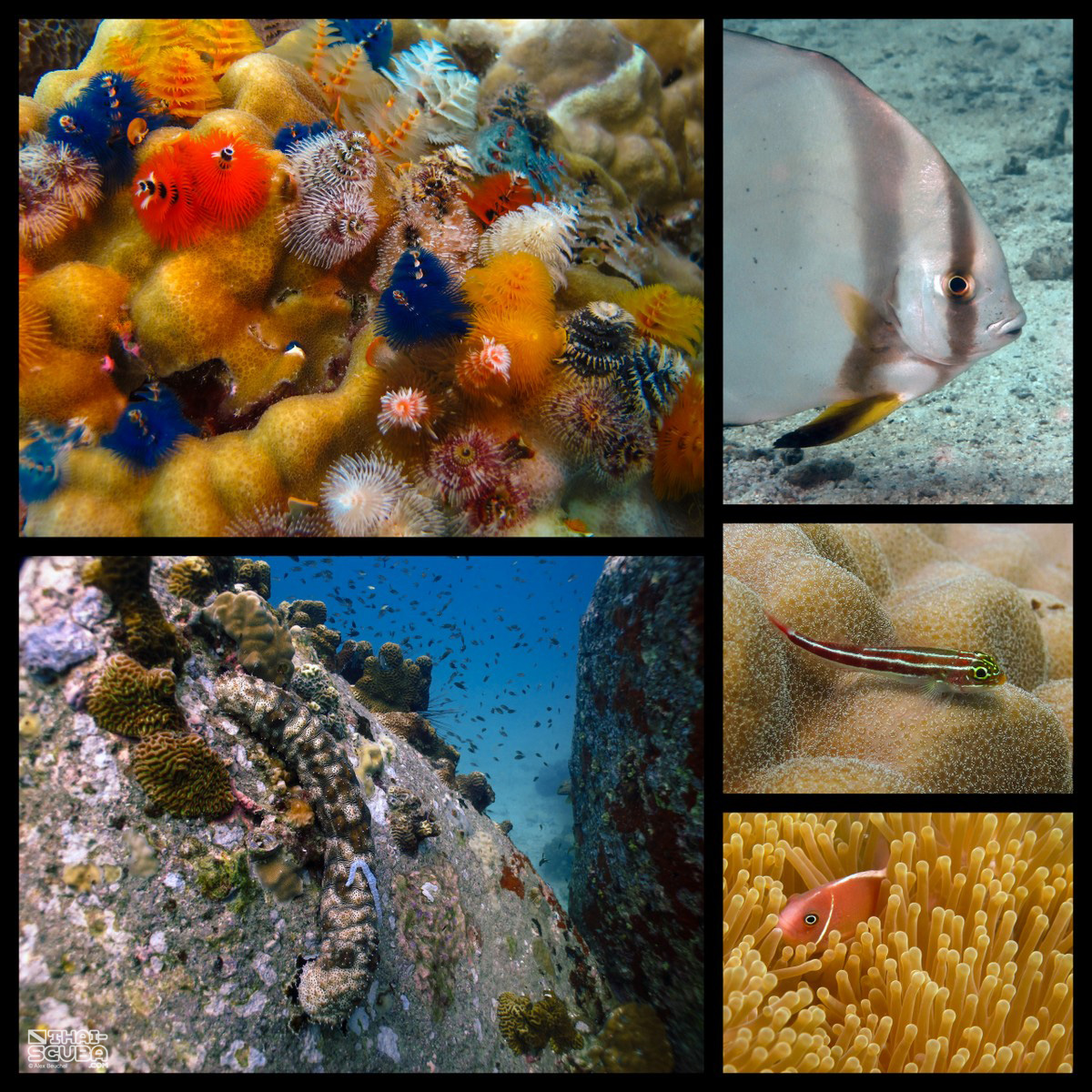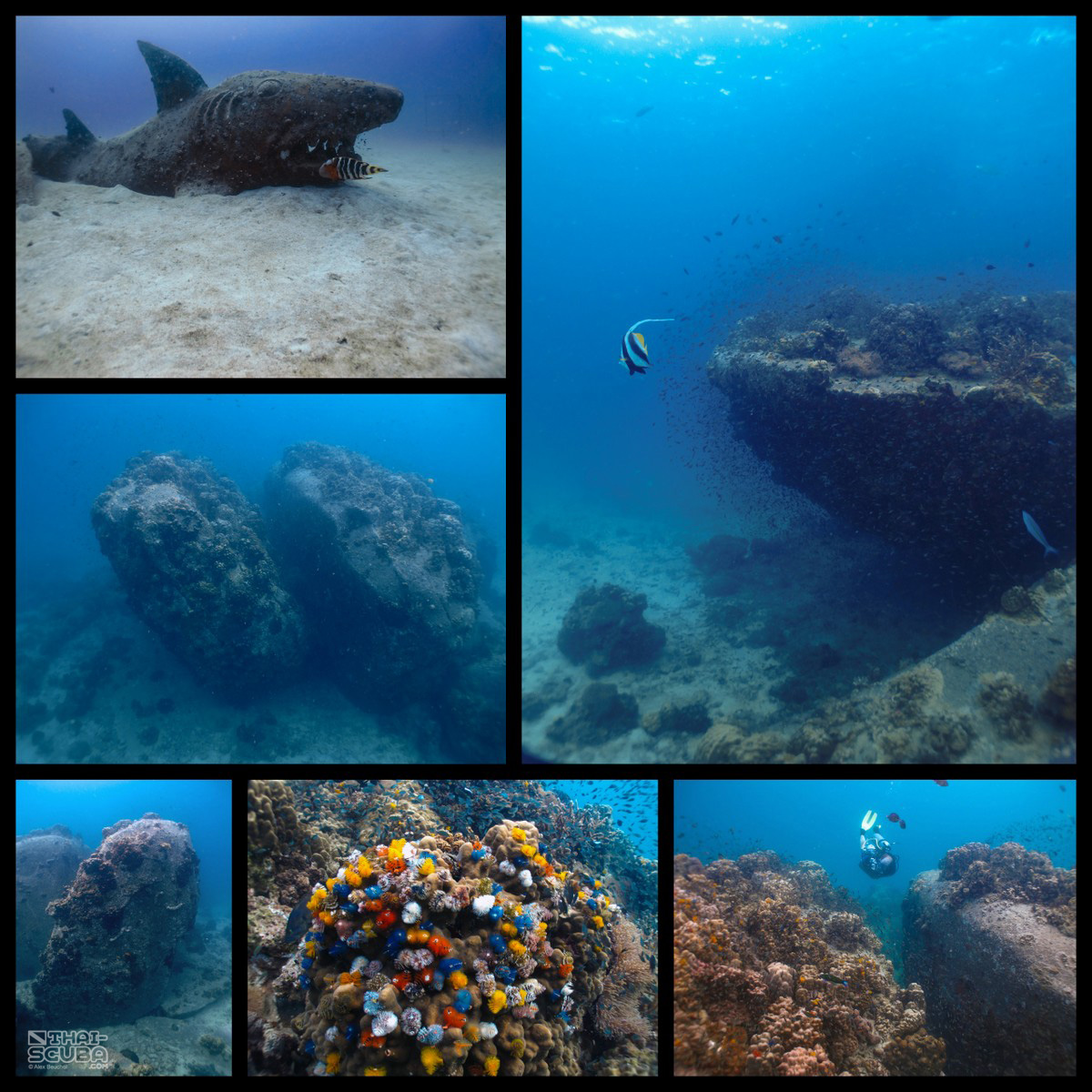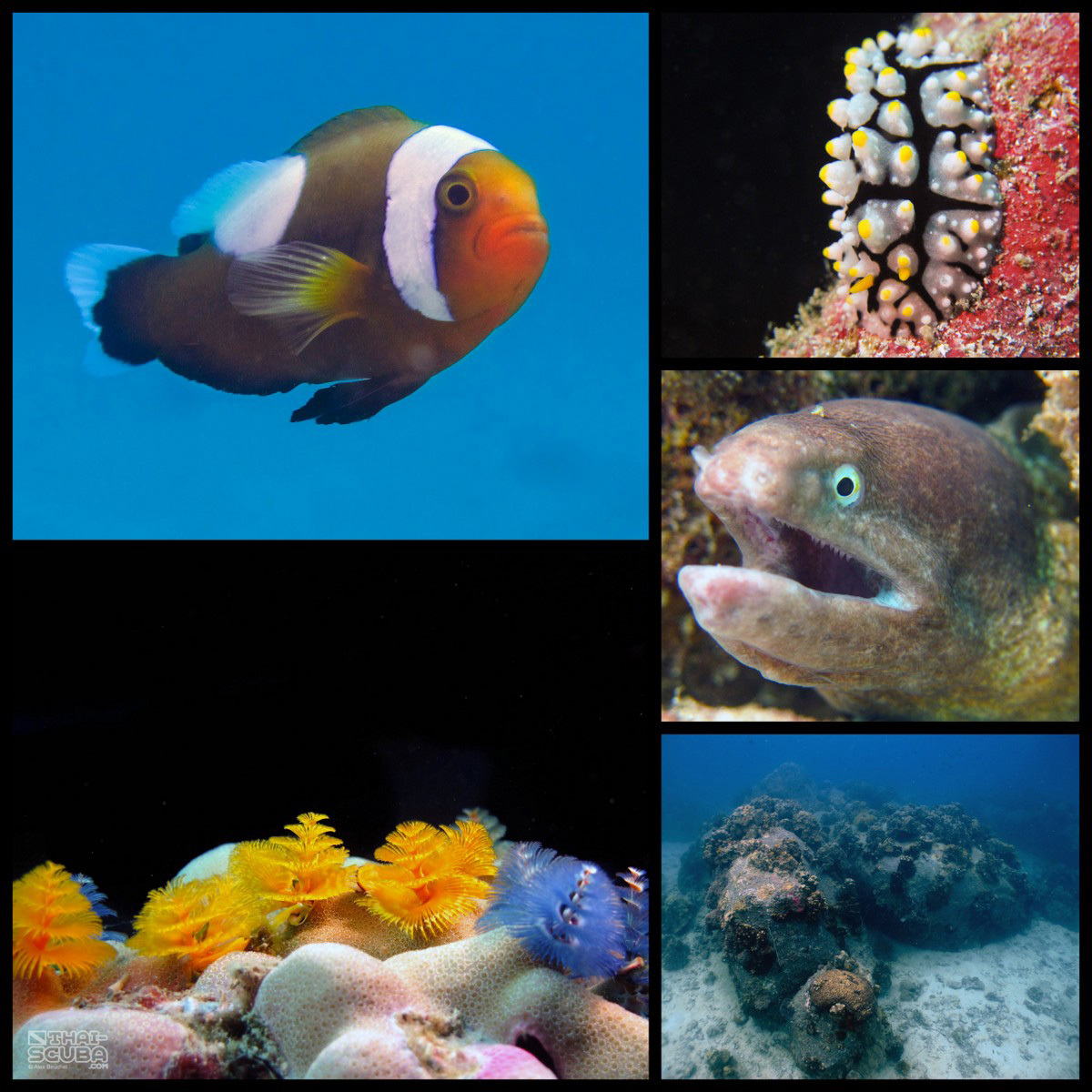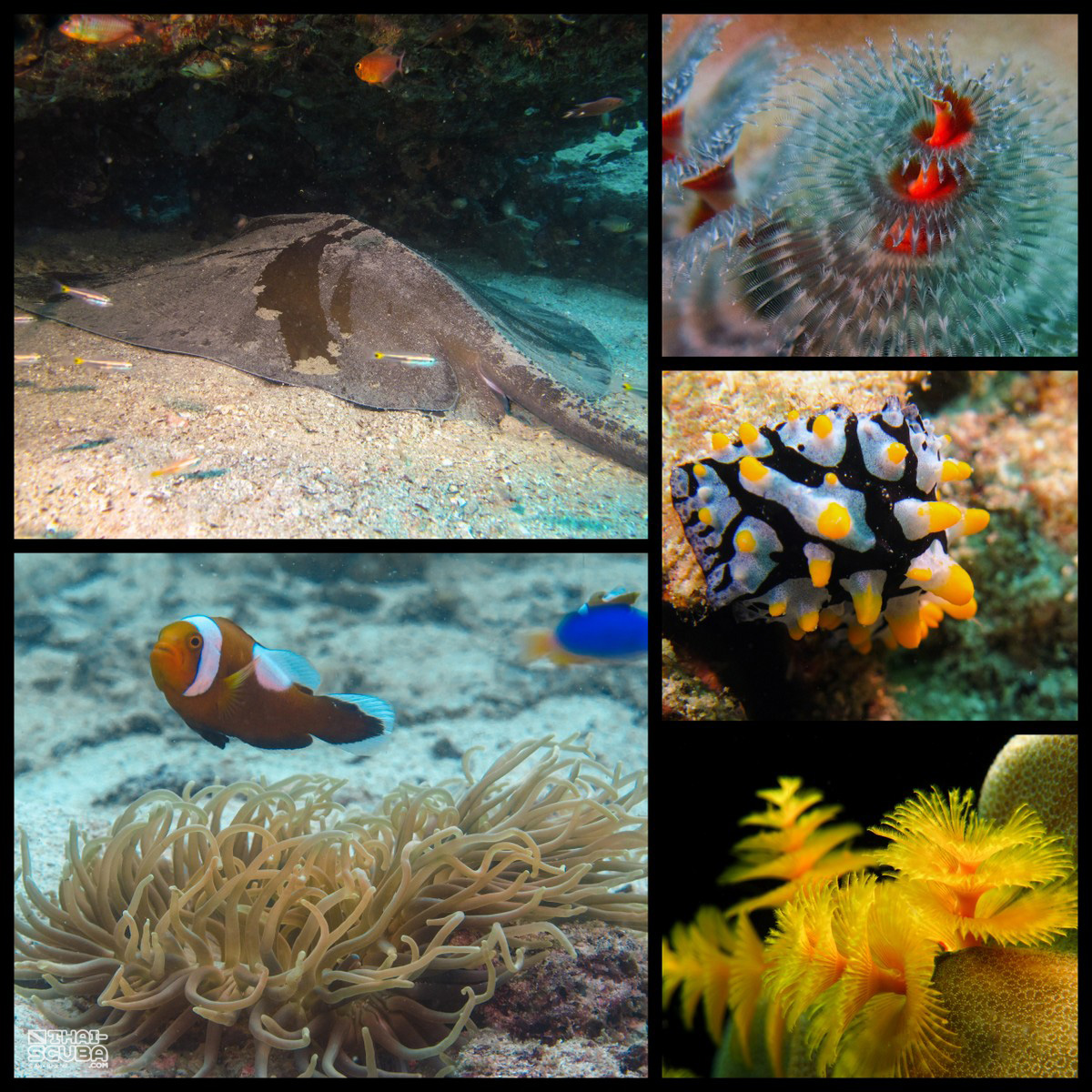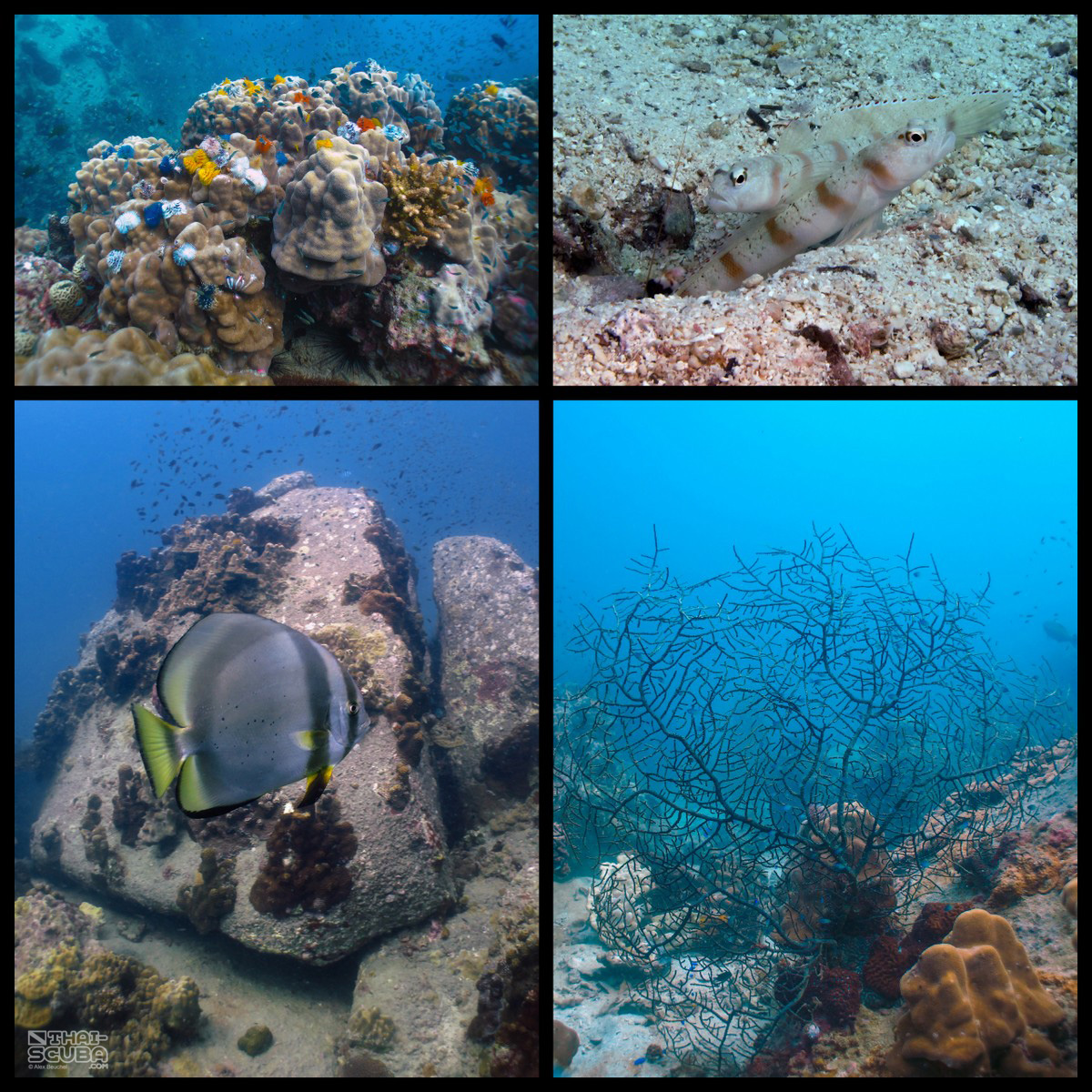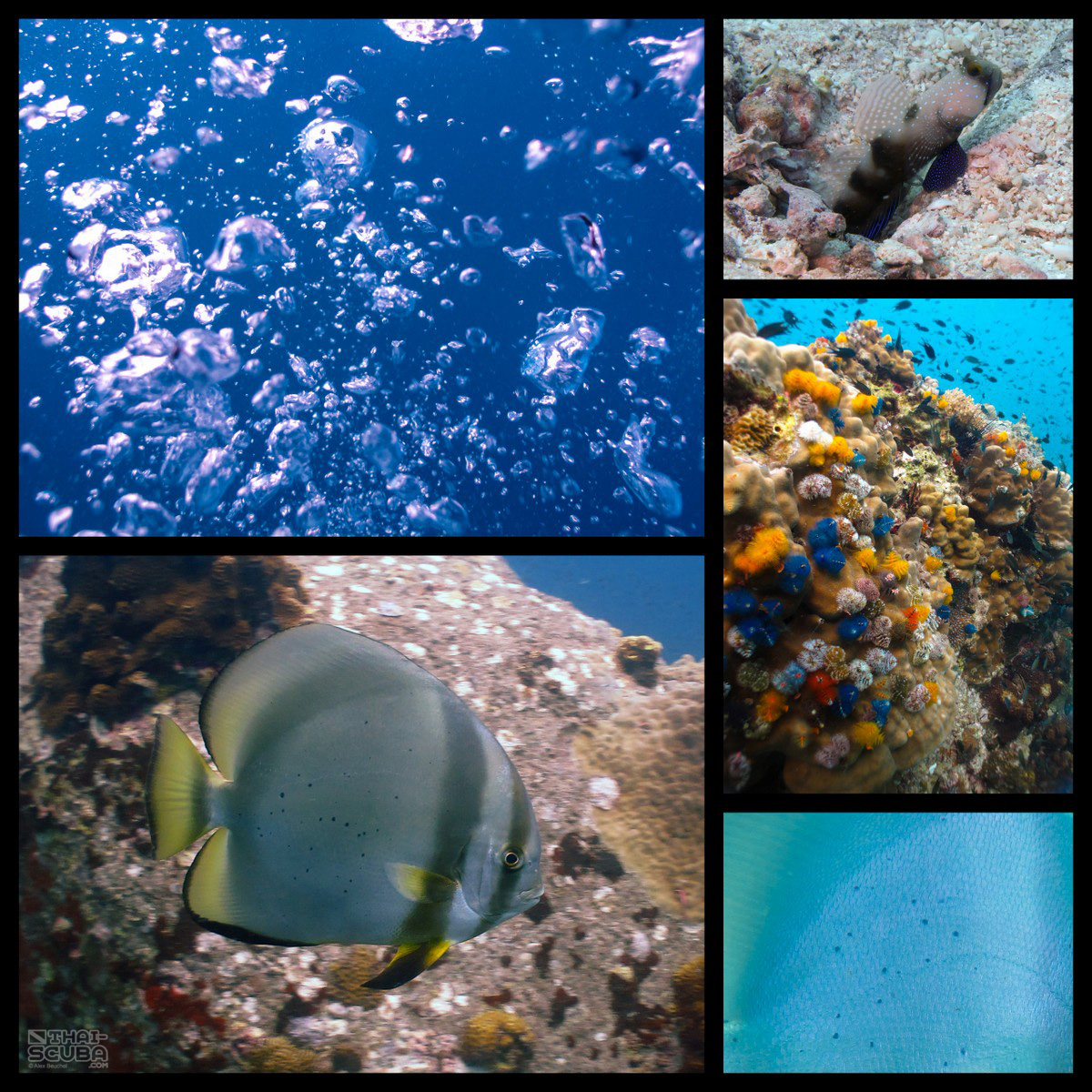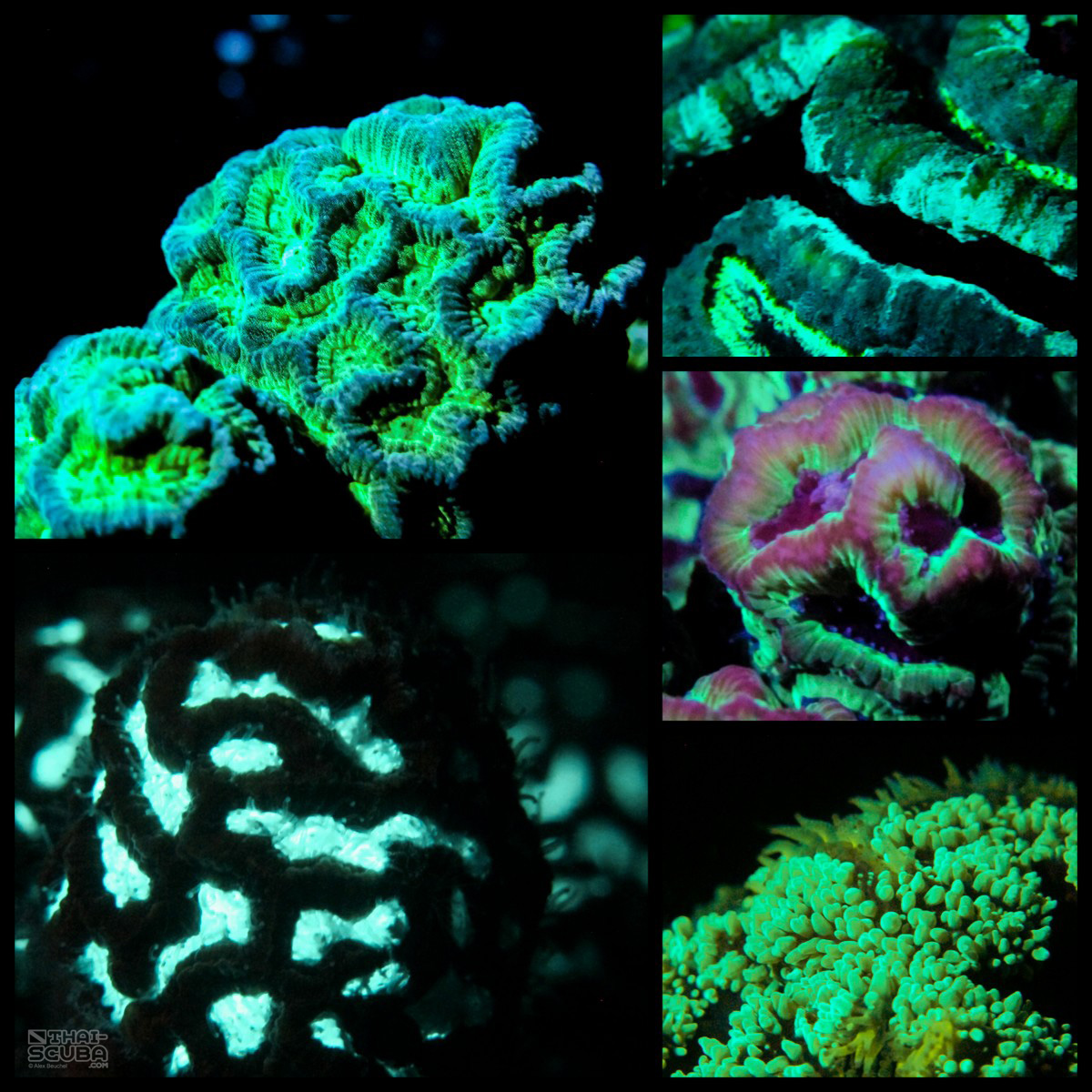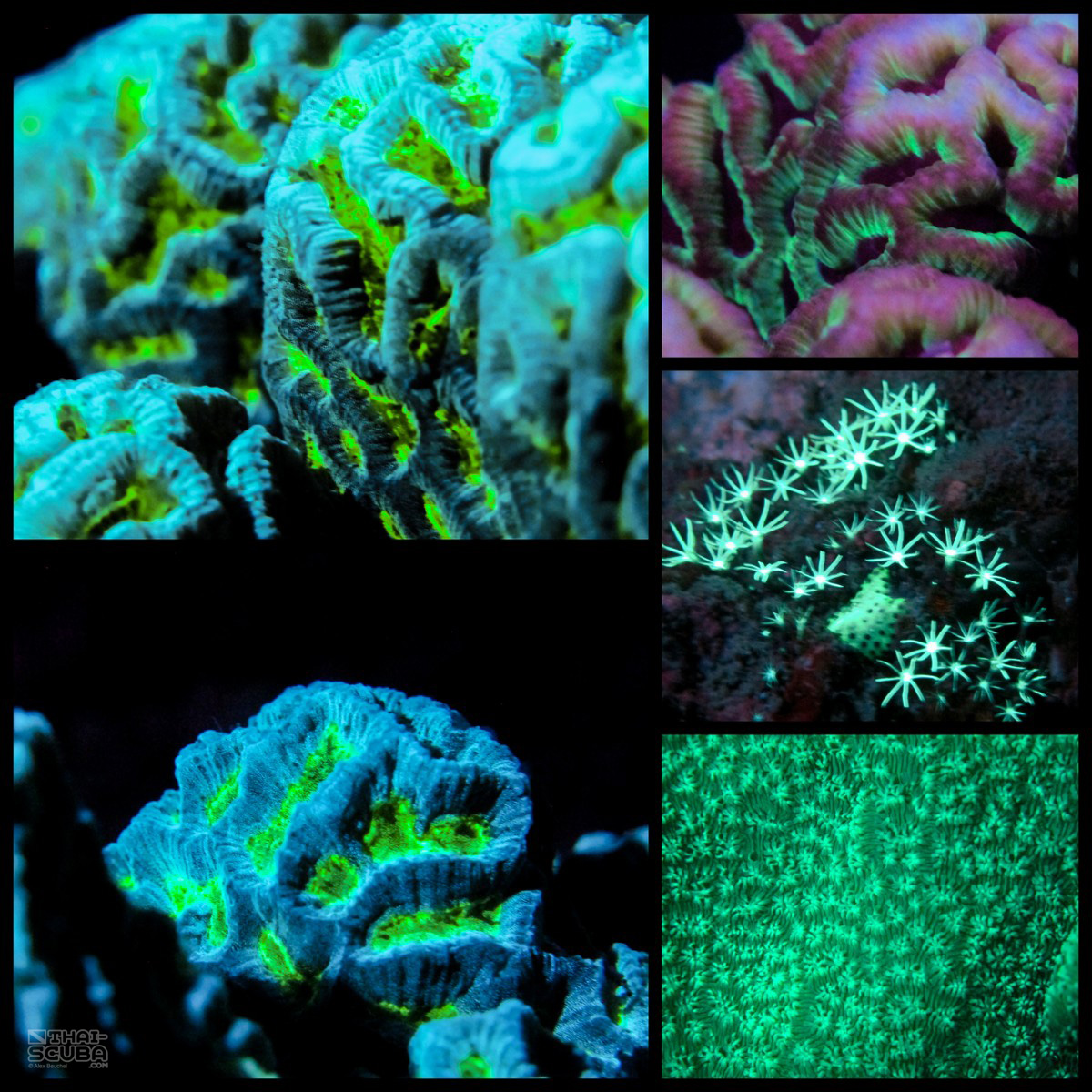 Fluo-dive pictures taken during a night dive. UV and 'black light' causes certain species of coral and fish to emit a fluorescent light.