Step up to shooting your scuba videos in 4K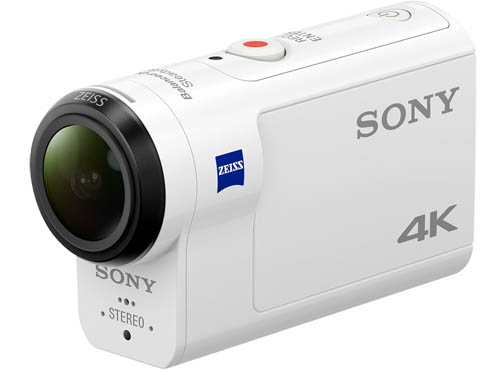 The new SONY FDR-X3000R shuttles the range of ActionCams into the realm of 4K resolution videography. Previous ActionCam models had sometimes claimed 4K shooting but this type of resolution was restricted to time lapse footage which is essentially a string of still pictures, giving each frame ample time to capture and process.
Although the SONY FDR-X3000R looks only slightly different from its predecessors (it is even using the same underwater housing) is a quantum leap forward looking at all the stuff it packs inside.
Before testing the SONY FDR-X3000R I was a bit sceptical. A camera the size of an ActionCam promising a resolution of 4K reminded me of all the mobile phones on the market which claim to shoot 12-16 megapixels but actually use the data of an inferior picture file and increase the size digitally.
In short I must conclude that the FDR-X3000R more than amazed me and managed to change my approach to underwater videography from now on.
2 distinct new key features of the FDR-X3000R

As you may know, 4K resolution is "four times the detail" of Full HD 1080, but also needs to run at 4 times the file size. Essentially, each pixel of a 1080 resolution is divided into 4 pixels to arrive at 4K resolution.
These days it is marvellous to view 4K footage at the manufacturer's showrooms and electronic stores. However, as hobby videographers we need to accept that this type of picture quality will unlikely be achieved by a moving camera with a limited size of sensor and lens.
The usage and popularity of 4K is still in its infancy, given that there is very limited content or broadcast material available in this high resolution format. Without this supply, there is little demand in consumers to buy 4K TV sets and without this playback option, they are less likely to invest in their own 4K recording equipment.
Chicken or egg… 4K is here and here to stay.
Balanced Optical SteadyShot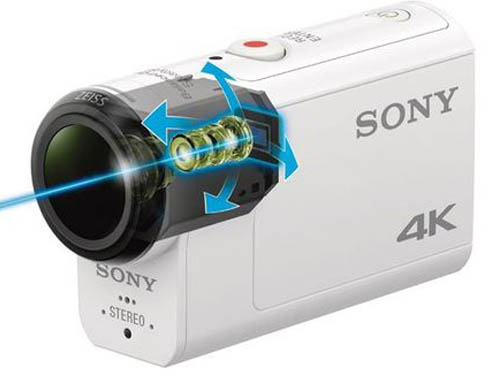 This is a feature which makes all the more sense putting it in an ActionCam, assuming that action footage is hardly footage shot on a stable tripod. The only problem for manufacturers is to put this technology into a small camera body.
However, it was the challenge to actually offer a true optical steady shot which balances the lens during recording, not a digital steady shot
which merely pushes and stretches your pixels around and essentially damages your footage.
It is comforting to know that Sony now put their decades of experience developing steady shot technology for the Handycam product range in the ActionCam.
My personal experience with the FDR-X3000R
Why SONY ActionCams for scuba dive videos?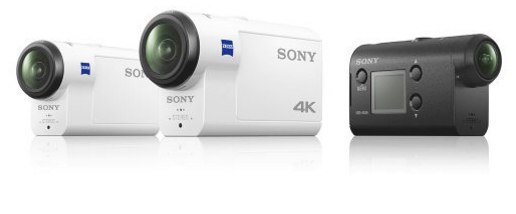 Before I go into the details concerning the FDR-X3000R, let me share a few lines about my affection with SONY ActionCams in general.
Until recently my main interest was underwater photography. So then I started shooting videos with my still camera, which works well. Soon you realize that especially filming wrecks and scenic coral reefs, you are dependent on a wide angle lens for your housing. So you invest in a wet lens. By that time you have tripled the price of your camera by adding an underwater housing and a wide angle lens.
So, for basically the price of a wet lens you can now decide to get a SONY ActionCam HDR-AS50R which already includes the camera, the housing and the wide angle lens.
At the size of the ActionCam and its slim streamline body, it easily fits in any pocket, clips on any BCD D-ring or even mounts piggy-back to your other camera that you are taking down. Switch between the two – use one for medium shots and close ups, the other for all the wide angle shots and then edit them together.

For the setup of the camera I highly recommend to load SONY's app "PlayMemories Mobile" and sync it with the ActionCam. The menu on a mobile phone screen is far more intuitive than the one on the camera or the Live-View Remote.
First make sure your TV standard is on the right setting for your country (NTSC or PAL), otherwise you may not be able to select your correct rate of frames per second.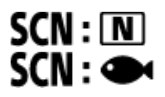 The SONY ActionCams feature a SCENE setting called "Water" for underwater shooting. I recommend to use this setting for snorkelling and diving in shallow depths with a lot of ambient sunlight or if you are not using any video lights. Shooting at depth inside a wreck with strong video lights I noticed that this setting is pushing
the illuminated areas in the foreground too far into the red range of colors whenever there is also a lot of blue-green water color in the background. For that reason I always prefer the "Neutral" Scene setting and grade the colors later on in FinalCut Pro.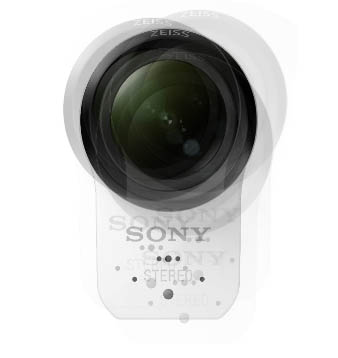 Even though we are not subject to camera shakes from running or a vehicle in motion, SONY's Balanced Optical SteadyShot is made for divers all the way. Simple reason is, we are suspended in three-dimensional space with no firm placement of the camera and while shooting video we always need to adjust our own balance and buoyancy as well.
Of course it always pays to mount the camera on a tray with two handles and to force yourself to be as steadfast as you possibly can. However, I have noticed a drastical improvement in stabilization of my footage with the BOSS technology. The slight shakes and subtle jerks all seem to have disappeared.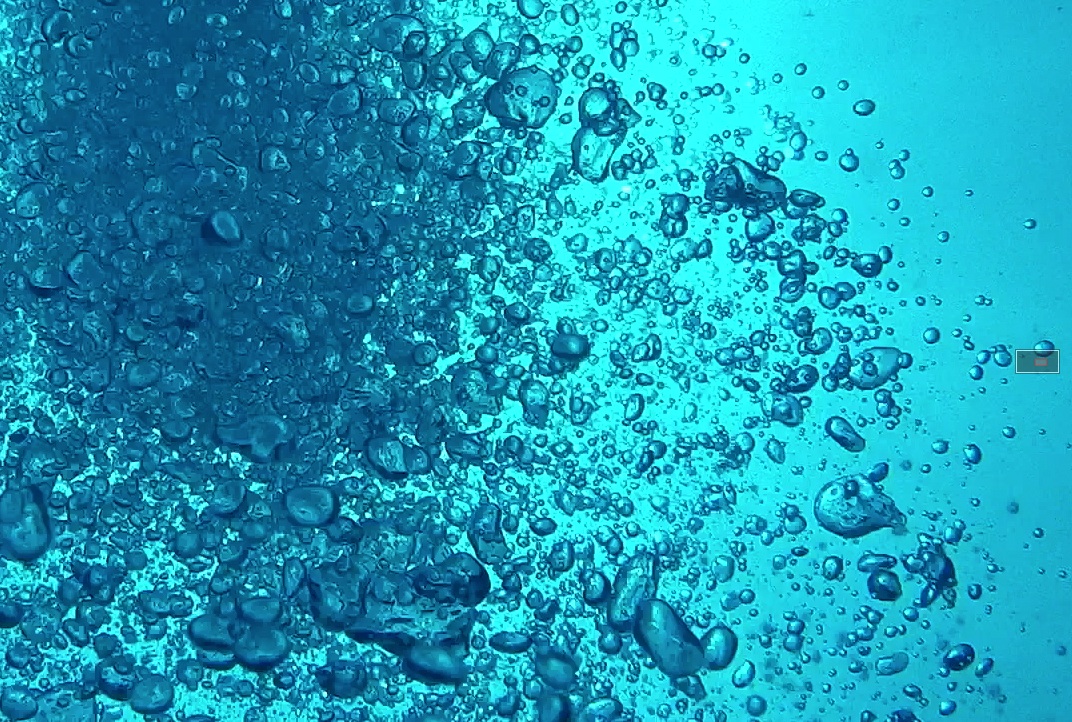 I don't have a 4K TV set or monitor. But I must admit I was more than amazed by the difference in sharpness, detail and clarity of the 4K footage compared to previous ActionCams I had used. Even if just played back in 1080, everything was noticeably sharper and less blurred in the small details! This type of result more than made up for burning through a MemoryCard 4 times faster than usual.
Beyond the overall increase in detail, I also noted that the data processing speed of each frame has significantly improved. Have a look at my YouTube video above for a sample.
In the edit, there are actually two shots taken with a Full HD ActionCam: the opening shot of me holding the 4K and diving into the bubbles of other divers and the trip through the propeller shaft tunnel inside the wreck. If you freeze the opening shot you will notice some of compression artefacts in the dancing bubbles since this type of footage is extremely difficult to capture: many small objects all moving in different directions, changing position in every subsequent frame.
Now go back to the end shot with the bubbles rising to the surface which was shot in 4K. Freeze it when the bubbles are half way up to the surface and study the detail. There is definition, detail and structure in every single bubble. Absolutely amazing!
Screen shots of individual frames
Here some screen shots of the footage, snapped at only Full HD resolution. The last picture of bubbles is a small cropped part of an actual 4K resolution size frame (imagine the size of the actual screen to be about 6 times wider than this portion of the frame!). It is amazing how much detail is captured in a mass of objects moving quickly in random order. In lower quality cameras this would result in severe video compression artefacts – but not with the FDR-X300R.
[click to enlarge gallery]
My recommendation for future video productions
Shoot 4K –
edit Full HD 1080!

I understand those of you who do not see the need to edit in 4K, given the downsides listed below. But my best recommendation for you is to enhance your Full HD 1080 edits with all the benefits that footage shot in 4K will give you. Shoot 4K, then edit your Full HD video.
You can zoom into your shot by 200% and still be in fullest HD resolution. Needless to say you can position your crop off-centered or even animate in-frame pans.
At a glance: the PROs and CONs of shooting 4K
• on 4K screen: 4 times the detail compared to Full HD footage
• on Full HD 1080 screen: far better sharpness than Full HD footage
• many still frames can be used as still pictures
• awesome post-production control if 4K footage is edited in full HD 1080:
zoom up to 200% without loss of quality
add in-frame camera pans, animated zooms, crops, rotations, etc.
• 4 times the data means your MemoryCard will run out 4 times faster than shooting 1080
• slower edit process as the computer needs to handle 4 times more data volume for previews, play back, renderings, etc.
• still lack of 4K playback screens (computers, TV sets) in the mainstream public
• increased upload/ download/ streaming times for use online